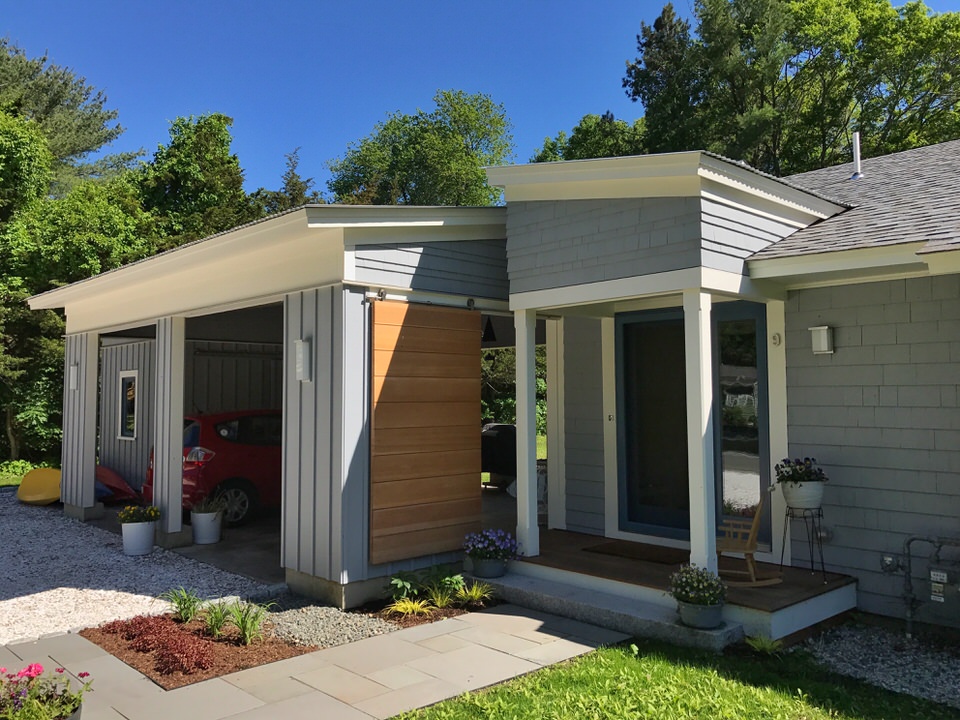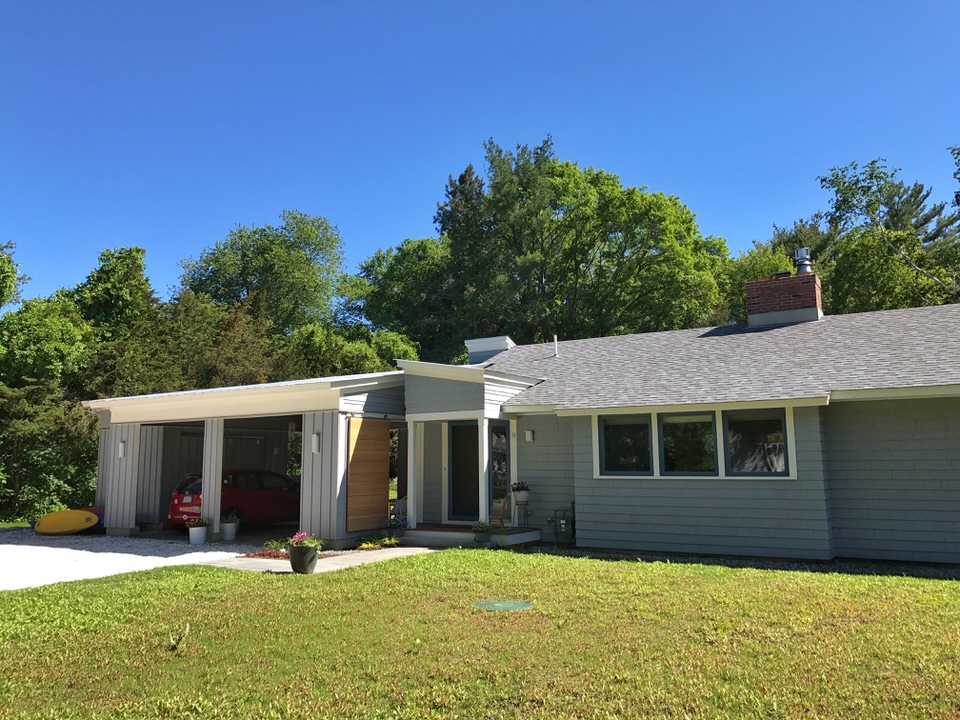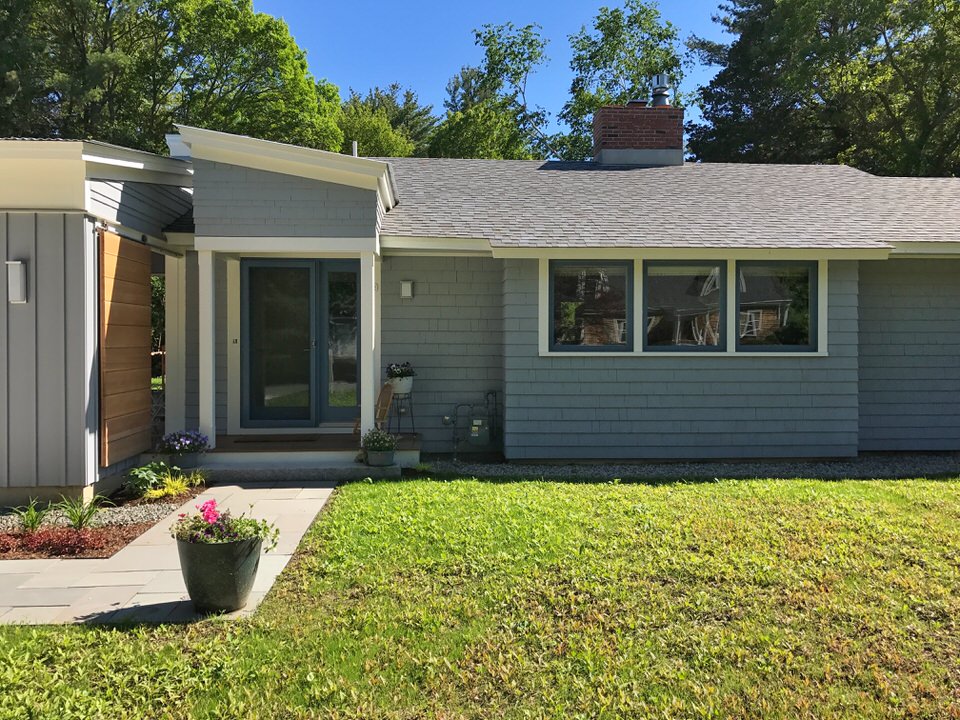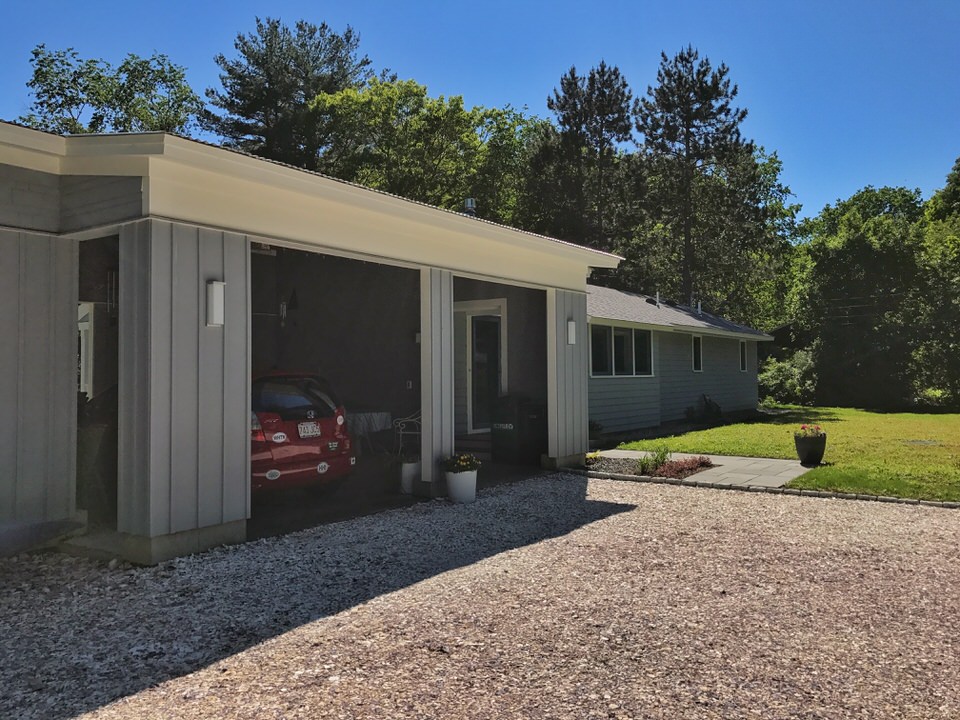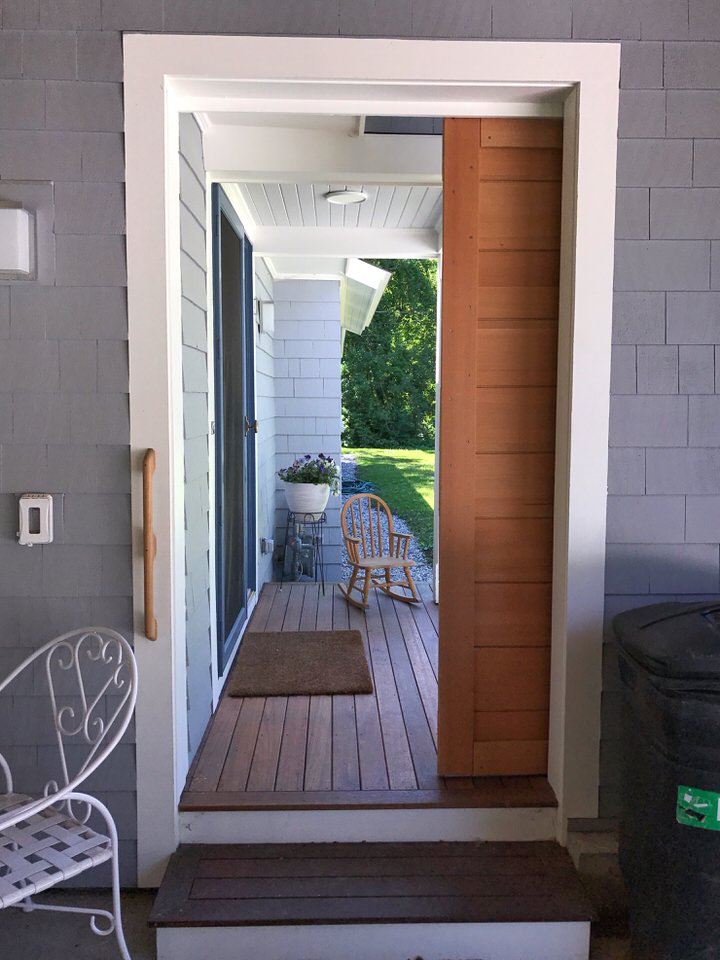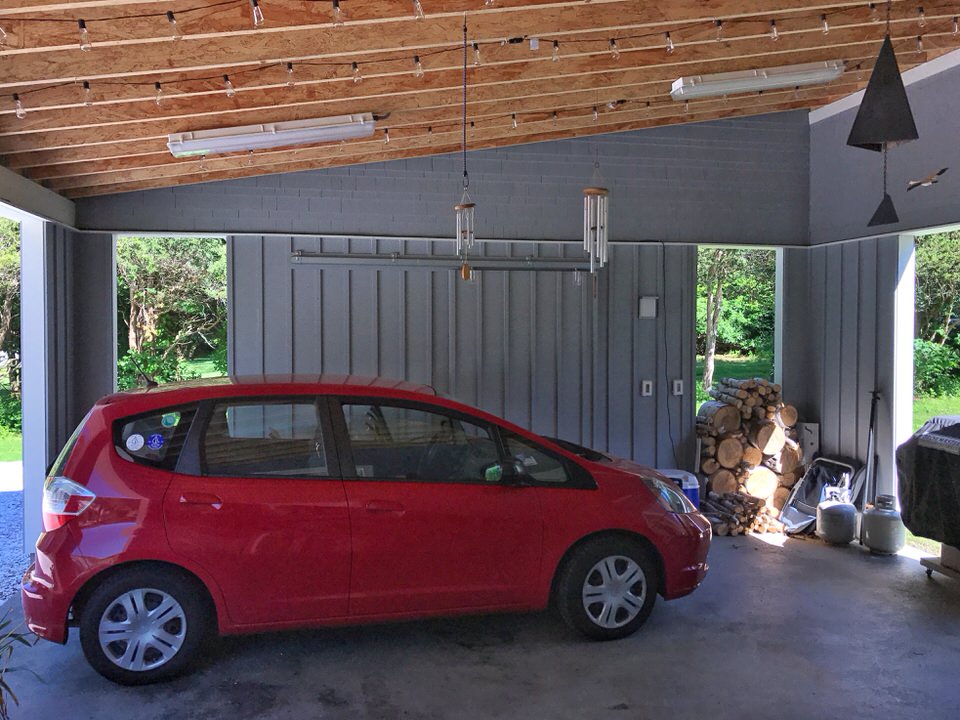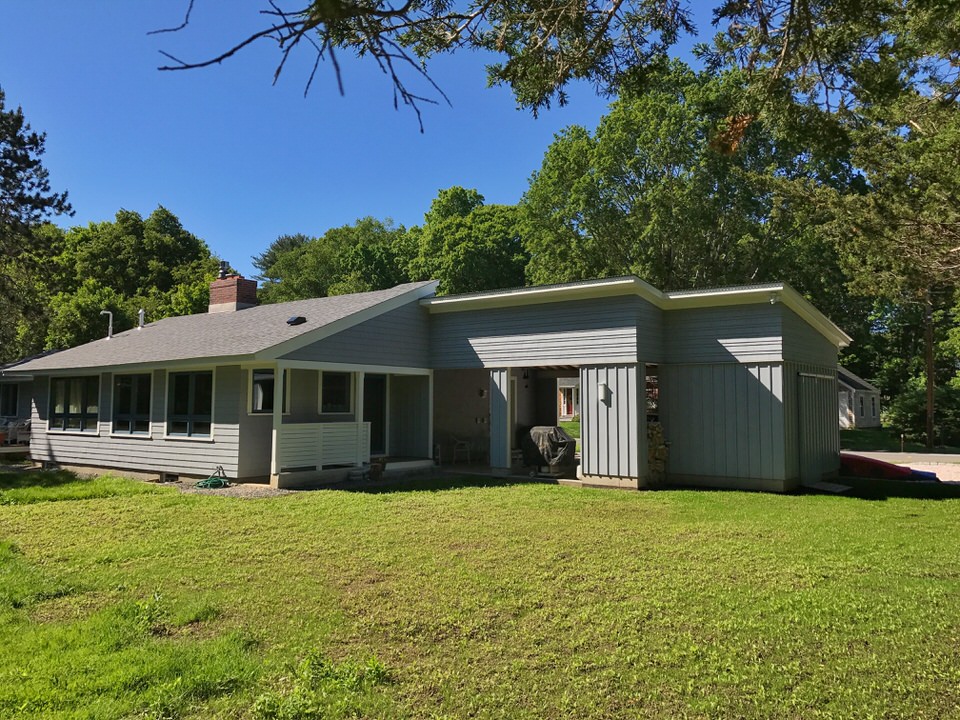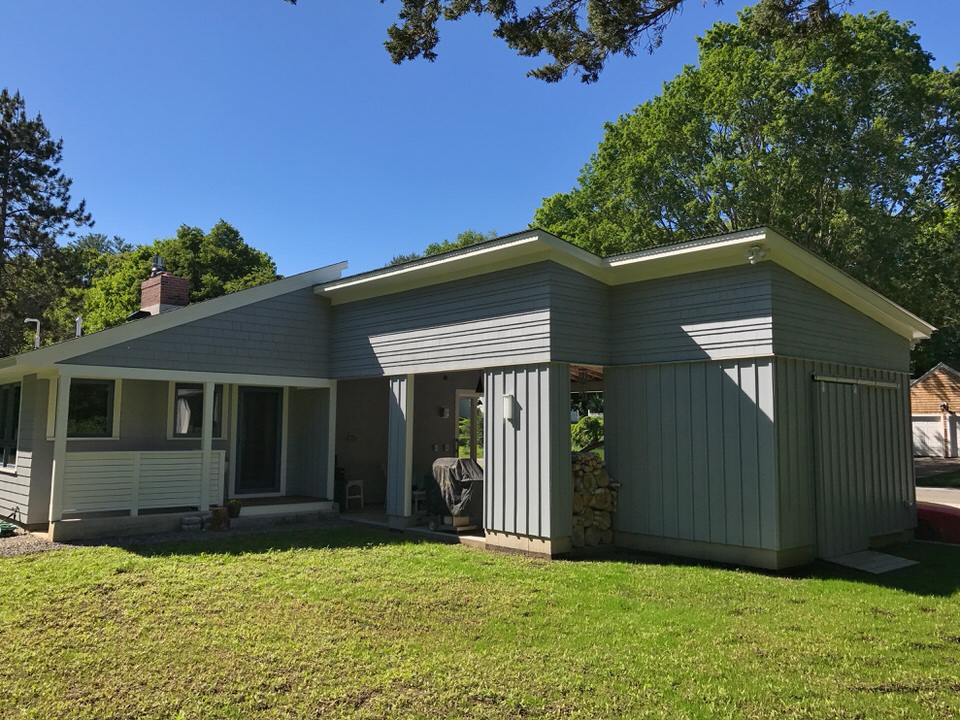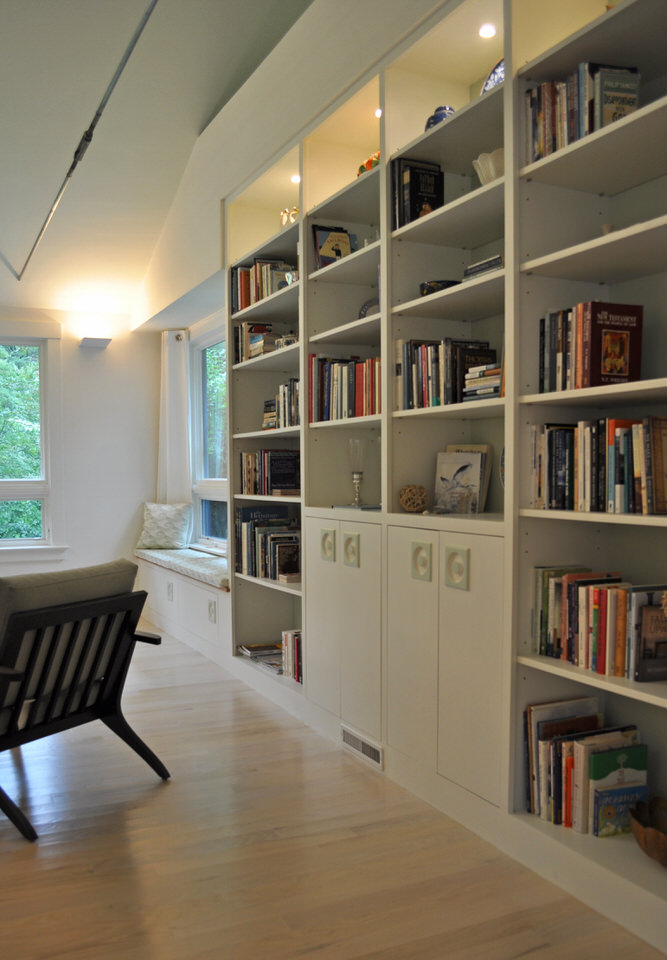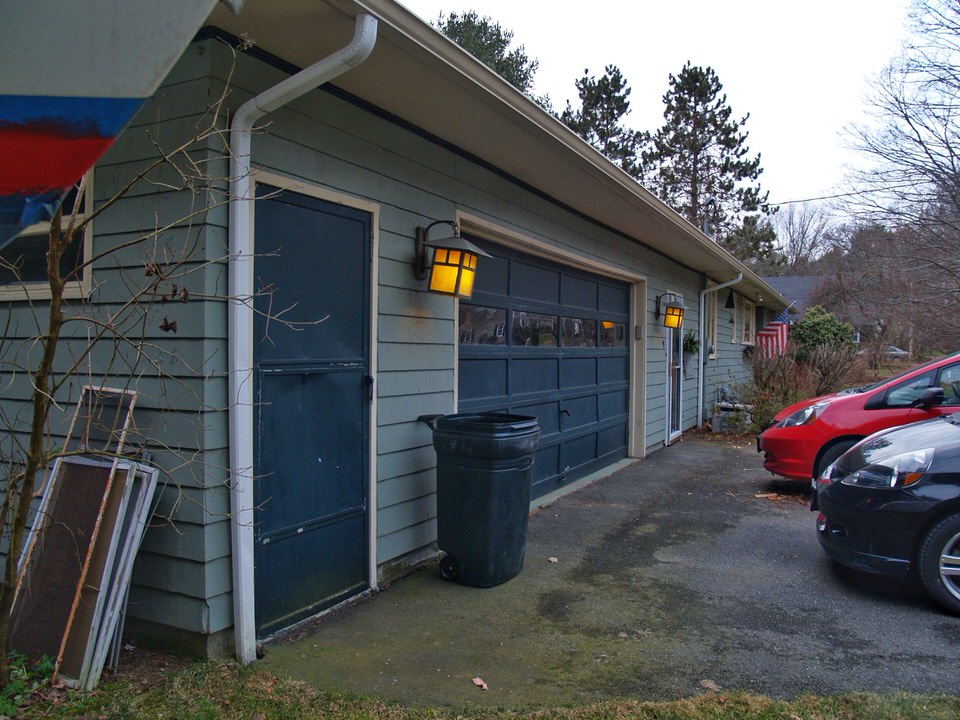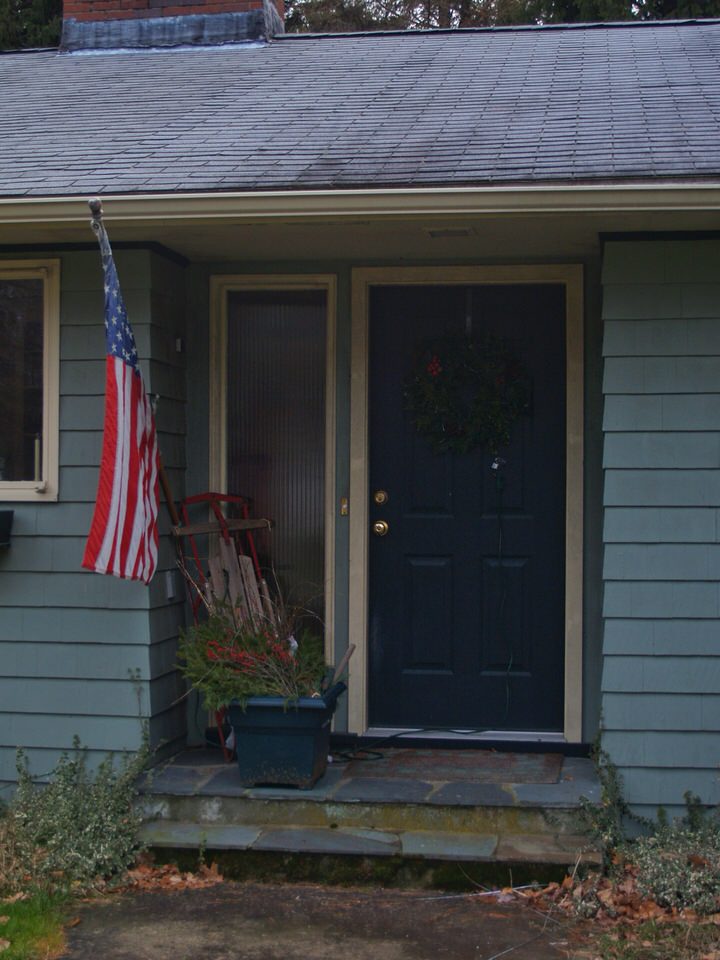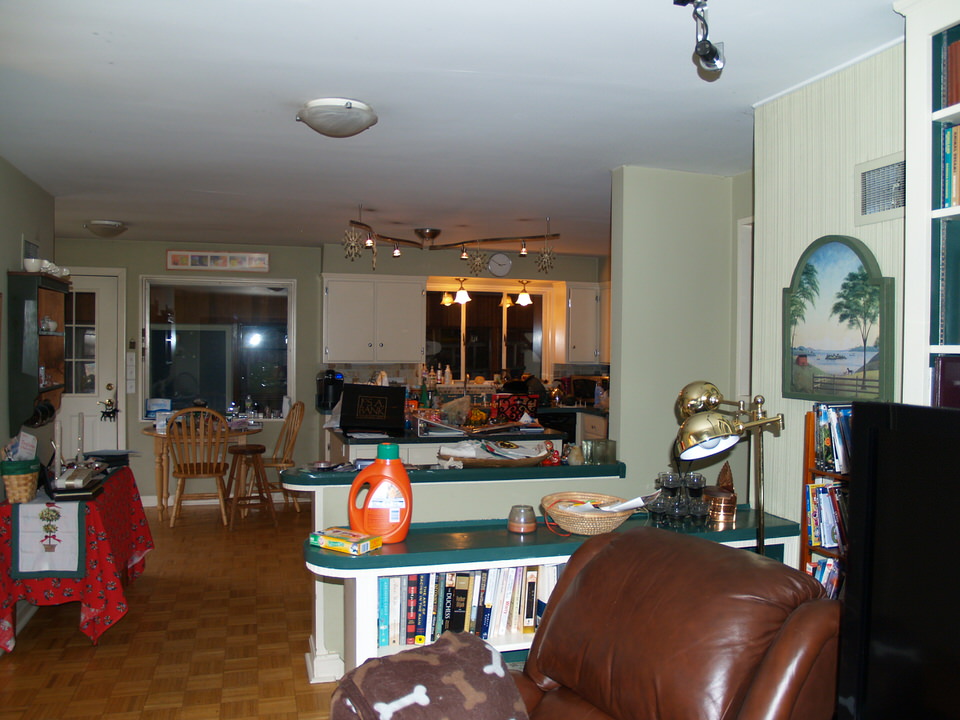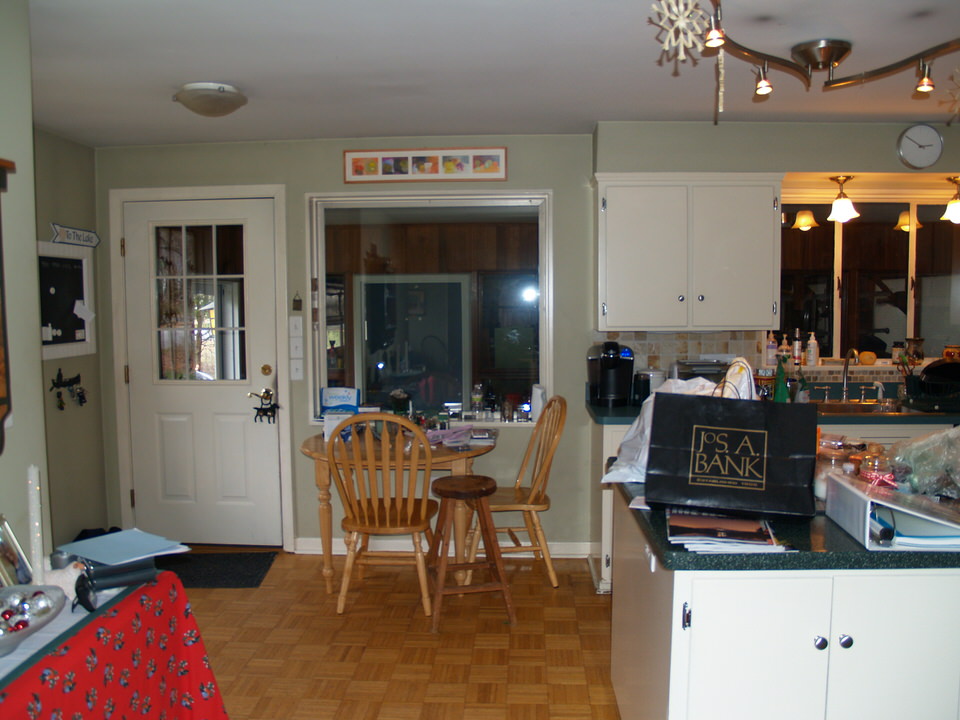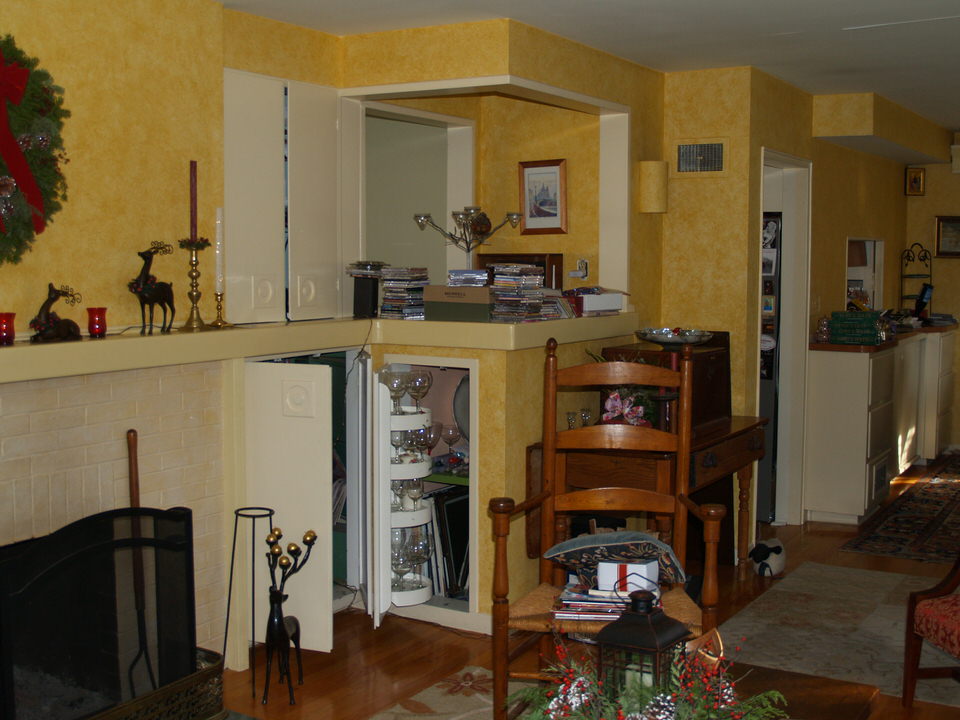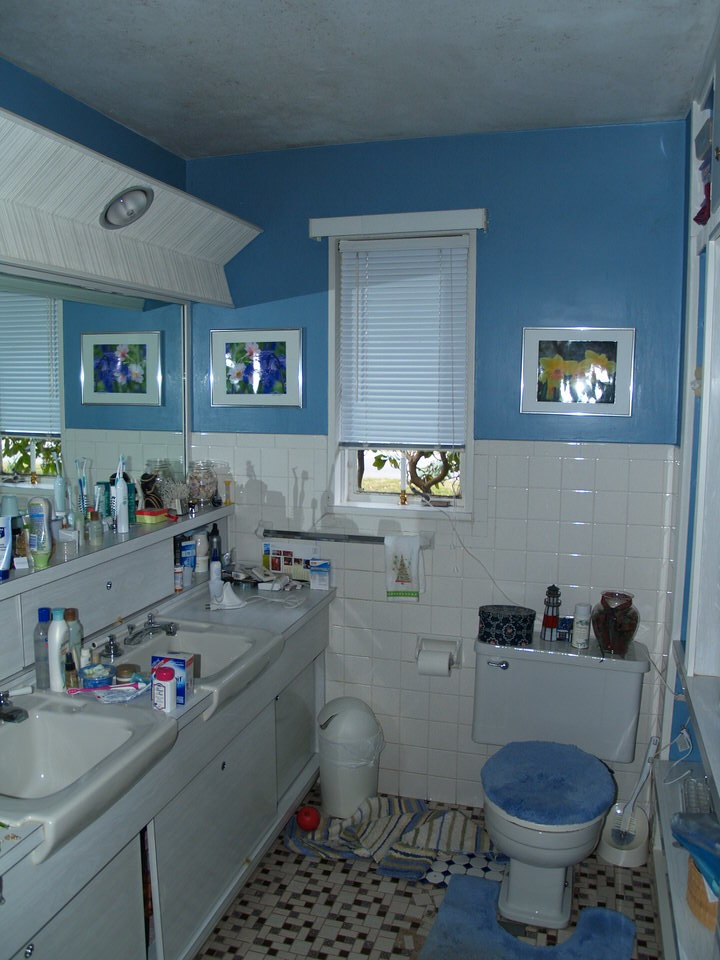 The owners raised their family within the original walls of this late 1950's ranch house and love its location, which is not far from town and also borders conservation land. But they didn't love the overly flat, long front and rear façades, dueling front entrances, lack of exposure to natural daylight/views of the lush rear woods, and the chopped-up interior. Plus, they were ready to de-clutter in order to enjoy a more open, stream-lined look.
In response, KHS proposed several significant changes that would make way for a number of related improvements. Proposed changes included the removal of the attached enclosed breezeway (which had included a stair to the basement living space) and the two-car garage it partially wrapped, which had blocked vital eastern daylight from accessing the interior. Together the breezeway and garage had also contributed to a long, flush front and rear façades. In its stead, KHS proposed a new two-car carport, attached storage shed, and exterior basement stair in a new location. The new carport is bumped closer to the street to relieve the flush front facade and to allow access behind it to eastern daylight in a relocated rear kitchen. The carport also alternatively serves as bonus entertainment space serving the rear yard. Additionally, KHS proposed a new, single, more prominent front entry, closer to the driveway to replace the former secondary entrance into the dark breezeway and a more formal main entrance that had been located much farther down the facade and curiously bordered the bedroom wing.
Inside, low ceilings and soffits in the primary family common areas were removed to create a cathedral ceiling (with rod ties) over a reconfigured semi-open living, dining, and kitchen space. A new gas fireplace serving the relocated dining area -- defined by a new built-in banquette in a new bay window -- was designed to back up on the existing wood-burning fireplace that continues to serve the living area. A shared full bath, serving two guest bedrooms on the main level, was reconfigured, and additional square footage was captured for a reconfigured master bathroom off the existing master bedroom. The building envelope was improved with new windows (of new sizes in new configurations) throughout the house, and existing exterior walls (affected by the renovation) were insulated with dense-pack cellulose, while the new cathedral ceiling was insulated with a combination of open- and closed-cell spray foam. A new whole-house color palette, including new finishes and new cabinetry, complete the transformation. Today, the owners enjoy a fresh and airy re-imagining of their familiar ranch house.